Northwest Lower Peninsula Fishing Report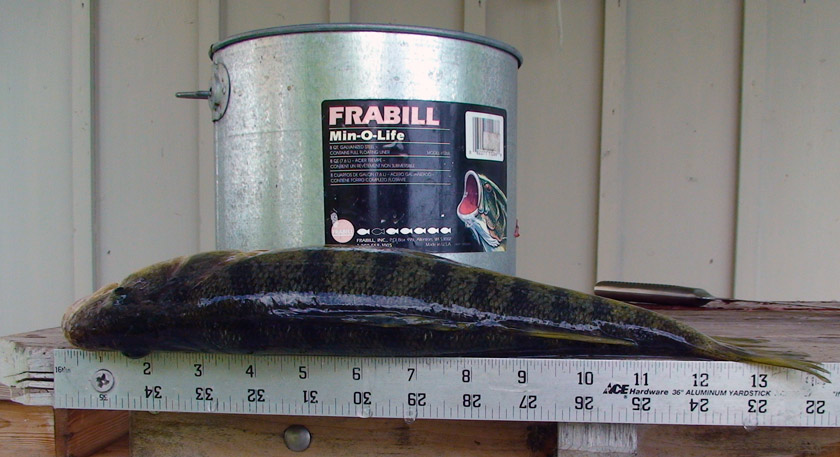 Perch fishing has been slow with no good reports from Glen Lake or Grand Traverse Bay.
Harbor Springs: Those fishing the Petoskey side of the bay did poorly with only one lake trout caught.
Petoskey: Had no thermocline. Fishing was better before the storms rolled in. Fish were being marked but none were caught. Earlier, salmon were caught 50 to 65 feet down in 90 to 115 feet and lake trout were 90 feet down in 130 to 150 feet. Boats were trolling fairly close to the breakwall with meat rigs and squid. Smallmouth bass were caught outside the breakwall during the day. Those casting off the end of the breakwall and the end of the clock dock after dark did manage to catch a few salmon on spoons or crank baits.
Bear River: Had more salmon and quite a few were caught at the dam. There was quite a bit of angling pressure but high water levels made landing any fish a challenge. Spawn and flies worked best. Anglers are reminded that there is a gear restriction of one single pointed, unweighted hook no larger than 3/8 inch from point to shank when fishing from the mouth to the Lake Street Dam.
Charlevoix: Lake trout fishing has dropped off. Most boats were still focusing on the area around the "Can" near the cement plant. Salmon were caught anywhere from 40 to 80 feet down in 75 to 130 feet. Meat rigs worked best but spoons also caught fish. Those moving in shallow were trying for the salmon staging near Medusa Creek. A few were caught 20 to 25 feet down. The weir in Medusa Creek is up and running. Fishing is closed in the creek as well as a radius of 100 feet off the mouth. Smallmouth bass are still being caught in the channel and some were keepers. A large northern pike was also caught in the channel. Pier anglers fishing after dark caught one or two salmon when casting spoons or crank baits.
Traverse City: The East Bay has good lake trout fishing 70 to 95 feet down in 90 to 120 feet. Salmon fishing was still hit-or-miss. Good smallmouth action in 10 to 30 feet. In the West Bay, lake trout were taken in 85 to 120 feet. Salmon anglers fishing near "the hole" had very limited success. Good smallmouth action for those using tube baits along the drop-offs.
Elk River: Smallmouth bass were caught on crawlers or tube baits. Salmon have not yet arrived in big numbers.
Boardman River: The weir is in place. A few chinook salmon were in the river and some actually jumped over the weir and continued upstream during high water. Those drifting skein under a bobber had limited success.
Platte Bay: The lake water is still cold and the river water at 70 degrees. Most fish are still in the East Bay off Peterson Road.
Platte River: Fishing was slow but should pick up soon. Coho were moving up into the river. The lower weir is in place and is holding back fish. There are fish all through the lower river.
Frankfort: Still has fresh chrome chinook and coho out front of the breakwalls. The better bite was in the early morning in 150 to 180 feet.
Betsie River: A large number of chinook salmon were heading upstream in a big rush. Very few were holding in the deeper holes along the way.
Onekama: Those fishing the "Barrel" caught coho and lake trout.
Portage Lake: Bass anglers are having a good year on the lake and in the channel. Both large and smallmouth have been caught.
Lakes Cadillac & Mitchell: Cooler temperatures will bring the bluegill, crappie and perch back into shallow waters. Those targeting bass continue to do well with largemouth caught in the shallows early morning or evening.
Manistee: Boat anglers found trout and salmon 80 to 120 feet down in 120 to 200 feet. Most are using green flies or meat rigs and glow plugs. Those trolling around the piers had minimal success.
Manistee River: Anglers are catching salmon but some of the fish are dark. More anglers are showing up at Tippy Dam. With the cooler temperatures, look for more fish to move into the river system.
Ludington: Anglers found a decent number of salmon and trout 50 to 100 feet down in 200 to 400 feet. Most are using orange or green spoons along with green or yellow meat rigs. Fishing around the pier was slow but should improve soon.
Pentwater: Was producing salmon in 70 to 110 feet in the early morning. Spoons and flies were the ticket. A few salmon were caught from the pier, Long Bridge on Pentwater Lake and from the marsh beyond Long Bridge at the mouth of Pentwater River. No real numbers as most of the mature fish are still out in the big lake. Pier anglers caught a couple nice pike when salmon fishing.